Having a lucrative business idea can be very exciting, especially when such an idea is untapped. However, it is one thing to have an idea, but the realization of an idea is not always easy.
There are so many factors that can determine its success, such as the size of the market, the product, the price and the distribution mechanism. This is why it is important to take note of potential business ideas that you can develop into a viable and sustainable business.
If you have always liked the idea of not doing what everyone else is doing, then you should consider some of these untapped business ideas.
These businesses are not as crowded as the ones you see every day on Whatsapp status and they even promise higher returns on investment.
So here come 5 untapped business ideas with high profit that you can start in Nigeria today.
One of the most recurrent campaign promises in Nigeria is "uninterrupted power supply". And from all indications, it will still be included in 2023 elections campaign promises because – do you have light now?
Reports by Electricity Generating Companies reveal that the average power supply in Nigeria is 3,851MW, which is not even enough to serve Lagos effectively.
What all that tells you is that the power problem in Nigeria is not changing anytime soon (nothing but the truth).
And most Nigerians are tired of the noise from generator set. Also, the world is fast moving away from petrol usage due to the pollution caused by its emission. That leaves us all with alternative power sources for homes and businesses.
Some of the sources of alternative energy that can be used in homes and businesses include biofuels, solar power, wind energy, biomass energy and so on.
You can tap into this large market of Nigerians yearning for power without the noise from generator set.
For many, this business is capital intensive to start. But that depends on how you come in. You can choose to go into it fully if you have the required money. However, if you don't have enough capital, you can still tap into the business through affiliate marketing and other marketing forms.
As said earlier, there are several alternatives to "Nepa light". However, the one a significant percentage of the population appear to be embracing right now is Solar power.
And here are some of the ways you can be a part of the solar business:
The building of solar panels
Solar panel installation
Sales of solar panel parts
Solar panel maintenance
The four items above make up the solar panel industry, and you can join any of them.
Estimated Capital for Alternative Power Source for Homes
Projected ROI on Alternative Power Source for Homes
Monthly: N560,000 (16% of capital)
Annual: N6,720,000 (Over 190% of capital)
2. Waste Management Business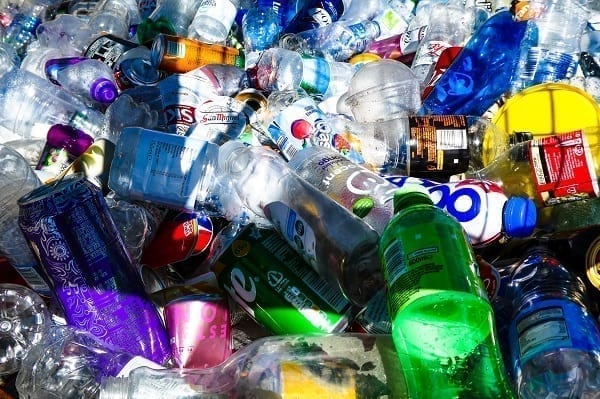 A United Nations report estimated that over 11 billion tons of waste are collected all over the world generating $140 billion. And since Nigeria is a developing country, we are definitely a significant producer of wastes.
In Nigeria, about 50 billion plastic bags are used every year
Also, according to Going Green Recycling Company, here are some waste management data that might interest you
Every hour, approximately 200,000 plastic bags are land-filled
A family of four uses an average of 1,500 plastic bags in a year
At least 267 different species of marine life are adversely affected by plastic pollution
225 million tons of non-biodegradable plastics are produced annually worldwide that destroy our environment continuously
A single-use plastic bag has an average life span of 12 minutes, and destructive span of about 1,000 years
This business, though seemingly dirty, has what it take to make you immensely rich as not so many are looking its direction.
What most people don't know is no waste is an absolute waste. Animal dungs are used as fertilizers; plastics and polythenes can be recycled to make other plastic products. So, the next time you see those plastic drink bottles and the rest in your gutters, what you are seeing is…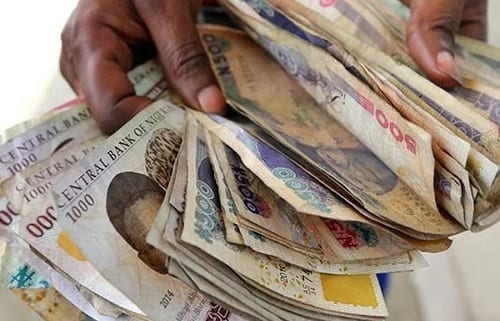 You can become a part of this industry in three different ways:
Direct waste management
Middle-man waste management
Recycler
Estimated Capital for Waste Management Business
Direct waste management: N2,000 upward
Middleman waste management: N30,000 – N50,000
Recycler: N25,000,000 upward
Projected ROI on Waste Management Business
Direct waste management: N150,000 (monthly)
Middle man waste management: N300,000 (monthly)
Recycler: Over N20,000,000 annually
3. Foodtruck or Container Business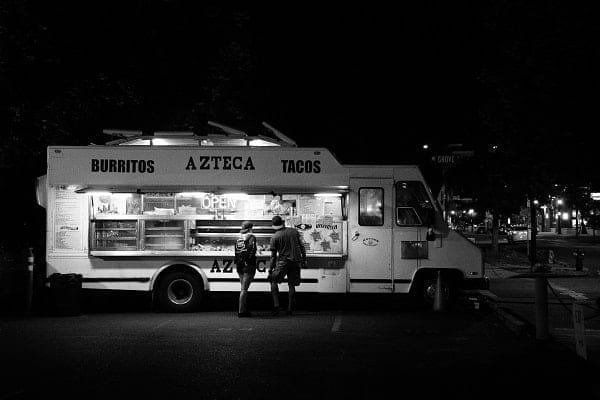 Imagine having a 9-5 job in Lagos Island and living in Lagos Mainland? You have to live home very early in the morning and return home late in the night, every day.
Now, that's what an average Lagosian is going through. And the story is almost the same in Abuja and other major cities in the country.
This means that an average working-class person in Nigeria doesn't have enough time to cook breakfast or dinner. That leaves them with the option of eating out.
There are several options for them when it comes to eating out. The famous eateries with unnecessarily expensive food; the mama put with cheap food but not so clean environment, and then there are food trucks that seem to balance it all but then, it's relatively scarce.
And that's why it's one of the untapped business opportunities in Nigeria that you should consider.
There are varieties of food options to consider for this business. You can choose to do softcore such as coffee, snacks, tea and all. Or you can go all-in by doing Nigerian meals such as jollof rice, fried rice, yam and egg, indomie and so on.
But I can't cook. Honestly, that's the least of your worries in 2020. You can take a short course on cooking the meals you intend to sell. Or watch a couple of Youtube videos and experiment a couple of times.
The location of your business should influence your choice of food.
And talking about location, it's essential that this business is located around industrial or work environment, and not residential areas for obvious reasons.
One of the most exciting parts of this business is that it is cost-effective in the long run. You can cut by almost 70% because you don't need to make sitting arrangements so you'd need less space.
Estimated Capital for Foodtruck or Container Business
Food truck: N2,000,000 – N5,500,000
Miscelleneous expenses: N100,000 – N200,000
Projected ROI on Foodtruck or Container Business
Monthly: N200,000
Annually: N2,500,000
4. Organic Farming Business
One of the most exciting parts of this business is that you'd rarely run out of funds because the government is always willing to support agriculture and so are banks too.
Nigeria may be a giant of Africa in many things but not agriculture, at least not anymore.
The world has evolved in terms of agriculture, and Nigeria has a lot of catching up to do. And that's where you come in with your organic farming.
There is a high demand for organic food worldwide. So, let's go farming.
Estimated Capital for Organic Farming Business
Projected ROI on Organic Farming Business
5. Domain or Website Flipping
Do you know you can build a website from scratch and resell it? Well, yeah, you can. That's what website flipping entails.
Online is the new market, and every business is trying to build its store there. They obviously need websites and would be willing to pay a reasonable amount for it.
Now, this involves being tech-savvy and having some coding skills. So, if you know your way around coding and can successfully build a website, this is for you.
You can make up to 300% of the money spent on creating a website from selling it. Now, that's a lot of money. But as lucrative as this business is, it is up there as one of the most untapped business ideas in Nigeria.
Some sites make it easy and fast to flip websites when you're done building. Afternic, Freemarket and Flippa are among the popular ones.
For those that can't write codes, you can still create WordPress blogs and resell. Yeah, you don't need to be a web developer to create WordPress blogs. A couple of Youtube videos or maybe a short course is all you need to get started.
Estimated Capital for Domain or Website Flipping
Projected ROI on Domain or Website Flipping
N400,000 – 1,000,000 over time
Conclusion
"Untapped" is another name for societal needs that have not been met over the years. There are demands for the products and services, but very little supply. That means there is a large gap that needs to be filled here.
As you consider starting a new business, the above are the business ideas that are yet to be overcrowded.
Note: The capital and ROI, as mentioned in this article, may vary based on location and business preferences and expectations. Do well to carry out more market research before you begin the business.